About (CSIT)
About (CSIT)
We at Computer Science Engineering & IT Department of Gyan Vihar focus on developing overall orientation towards development, design and maintenance of software as well as hardware systems. In fact the impact of computers is visible in every walk of life, be it under manufacturing or service industry. One can't think about effective functioning of today's society without Computers.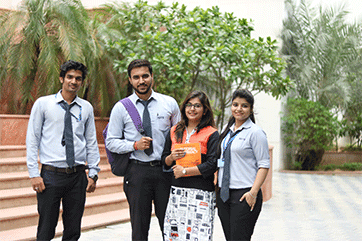 To become a Center of Excellence in the computer sciences and information technology discipline with a strong research and teaching environment that adapts swiftly to the challenges of the 21st century.
M1: To provide qualitative education and generate new knowledge by engaging in cutting-edge research and by offering state-of-the-art undergraduate, postgraduate and doctoral programmes, leading to careers as Computer and IT professionals in the widely diversified domains of industry, government and academia.
M2: To promote a teaching and learning process that yields advancements in state-of-the-art in computer science and information technology, resulting in integration of research results and innovations into other scientific disciplines leading to new technologies and products.
M3: To harness human capital for sustainable competitive edge and social relevance by inculcating the philosophy of continuous learning and innovation in Computer Science and IT.