BBA in Aviation Management
BBA in Aviation Management
BBA in Aviation Management
Select your program and apply
BBA in Aviation Management
| Duration | ELIGIBILITY | ADMISSION PROCESS | FEES |
| --- | --- | --- | --- |
| 3 Years | 10+2 in any Stream with 50% | On the basis of performance in entrance test & personal interview | INR 2,00,000 /- per year |
About the Program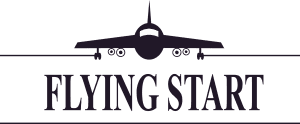 Our program is designed to increase your professional career competence and strengthen your personality.We provide a unique opportunity for you as a next generation leader to of the Aviation industry and deepen your understanding of industry & culture. Our motivation and goal for this kind of educational journeys is building a thorough understanding of real exposure of the aviation industry and the individual aspects of key international & domestic growth regions. For Students & Young Professionals, this program is expanding their horizon and building a foundation for their future international& domestic career – besides being an unforgettable experience. The agenda is full of unique highlights, academic lectures and presentations by speakers coming from leading Aviation companies. There is a unique transfer of essential knowledge further talks enable an exchange of experiences and knowledge on Management Level. We are very proud of the fact that the BAA in Aviation Management highly recommended and perceived as being extraordinarily valuable by Students, industry participants and Aviation partners every time. Placements opportunities are available in government, private and national and international level.
Go beyond the classroom! Experience the zeal of the Aviation Industry
Career Prospects
Airport Manager
Project Manager
Purchasing manager
Customer Support Manager
Admin Head
Training Head
Flight Load and Control Officer
Cargo Officer
Customer care Relationship Officer
Corporate interface manager
Semester 1
Introduction to Financial Accounting
Human Resource Management
Airport Management & Economics
Airline & Airport Marketing Management
Fundamentals of Business Mathematics
Semester 2
Air Cargo Management
Business Mathematics
Airport Management, Marketing & Competition
Air Navigation
Air Transport Safety & Security
Semester 3
Organization Behavior
Business Law
Dangerous Goods
Ticket Reservation Training
Customers Relationship Management In Airline & Airport Industry
Principal of Airline & Airport Management
Semester 4
Introduction To Foreign Language
Research Methodology
Tourism Management
Fixation of Minimum Reserve License Fee for Commercial Contract
Civil Aviation & International Business
Aviation Training on Security & Ground Operations
Semester 5
Tendering Process of Commercial Contracts at Airports
Aviation Finance and Insurance
Aviation Law &  Regulation
Cross Cultural  Studies
Insurance of Assets at Airport
Airline Route and Strategic Planning
Semester 6
Airline Operation
Simulation Centre Training on Security Fire Drill and  Safety
Consumer Psychology
Internal Control System, Measures and Steps
Air Traffic Control
Soft Skills An Personality Development Training
MAJOR PROJECT AS PER APPROVED TOPIC
Teaching
The typical percentage of time spent in different learning activities for this program based on student choices. This information is collated from the previous year and will not be available if the program is new.
Year 1
Projects/Industrial Visit
20%
Year 2
Projects/Industrial Visit
30%
Year 3
Projects/Industrial Visit
30%
Assessment
Typically how work is assessed for this program based on student choices. This information is collated from the previous year and will not be available if the program is new.
Year 1
Theory
Continuous evaluation, Mid Term, Assignments
40%
End Semester Examination
60%
Projects / Seminars
Continuous Evaluation
60%
End Semester Examination
40%
Theory
Continuous evaluation, Mid Term, Assignments
40%
End Semester Examination
60%
Projects / Seminars
Continuous Evaluation
60%
End Semester Examination
40%
Theory
Continuous evaluation, Mid Term, Assignments
40%
End Semester Examination
60%
Projects / Seminars
Continuous Evaluation
60%
End Semester Examination
40%