As a well-established component of the contemporary medical education centre, the School of Healthcare Science of Suresh Gyan Vihar University established as a cornerstone for the implementation, fulfilment and delivery of the new healthcare science education and training programmes and to comply with the structures within as we have the long tradition of perfection.  We are committed to the principles of civic responsibility, the sustainability of medical education of international standards. Innovation thrives here in our cooperative and future-focused learning environment. We support diverse perspectives, beliefs, and cultures and are committed to fostering a welcoming and inclusive community.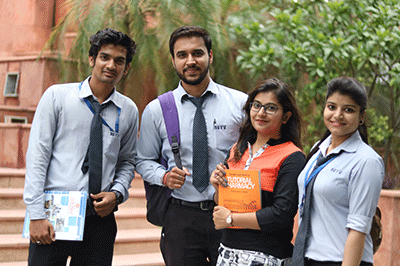 Our ambition is to introduce the new educational programmes and to train staff that will be able to work at the topmost level in healthcare, understanding and advising on the most recent approaches in health care technology and modernization in patient care, and to have the resilience and versatility to work across patient pathways facilitating competent and high quality care.
We safeguard all dimensions that confirm the delivery of quality education and training for healthcare science nationally and internationally. Eventually, for perfection and connection with the professional experts with all compatible organizations to assure effortless transition, continued liability and governance are cultivated.